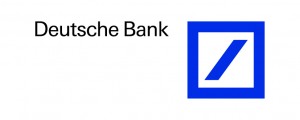 For the past nine years Deutsche Bank has supported Streetsmart by covering all of the campaign's administration costs to ensure that every penny raised goes to help the homeless. Half of the funds raised each year support projects that prevent youth homelessness in line with the Bank's youth engagement programme, Born to Be [www.db.com/uk/borntobe]. The Bank also engages its employees to act as campaign advocates within their networks. As a leading global investment bank, Deutsche Bank is committed to tackling key social challenges and invests around €80 million each year in projects to support disadvantaged communities across the world. For more information visit  https://www.db.com/cr/index_en.htm
Bookmark
Bookmark is a content agency now owned by WPP whose origins were as a pioneering, independent publisher in Soho. It was one of the initial founders of StreetSmart and continues to provide valuable office space, creative and administrative staff, and produces all the marketing and publicity literature as well as digital expertise associated with StreetSmart.

Evening Standard
The Evening Standard and their restaurant critic Fay Maschler were instrumental in promoting StreetSmart in London from its conception in 1998 and  continue to  champion the cause to this day.
"The StreetSmart scheme is simplicity itself to administer and, in my experience, those who eat out during the festive months, often celebrating their own good fortune, find the modest £1 donation a painless way to give a helping hand. If life in the streets is improved, it impinges beneficially on everyone. I know that when I am out reviewing restaurants for the Evening Standard, I am always pleased to see the StreetSmart card on the table." Fay Maschler, Restaurant Critic, Evening Standard
SquareMeal.co.uk
squaremeal.co.uk in conjunction with its printed versions, the Square Meal Guide and Square Meal Magazine, gives on-line restaurant reviews and up to the minute restaurant news. Square Meal has for the past 20 years been recognised as the eating out and corporate entertaining bible. www.squaremeal.co.uk
Zapper
Zapper, (www.zapper.com), the mobile payments and marketing company, has partnered with StreetSmart this year. The partnership will allow diners in StreetSmart restaurants to quickly, and seamlessly donate using Zapper's payment technology.
Olive
olive is one of Britain's best-loved food magazines. For more than a decade its team of passionate experts has been creating inventive recipes for all occasions – from quick and healthy midweek meals to indulgent, impressive new bakes. Every recipe is triple-tested and sure to work. Plus, you can read about the hottest restaurant recommendations across the UK and be inspired by our food-inspired world travel guides. You can buy the magazine in-store every month, and visit olivemagazine.com for further inspiration.