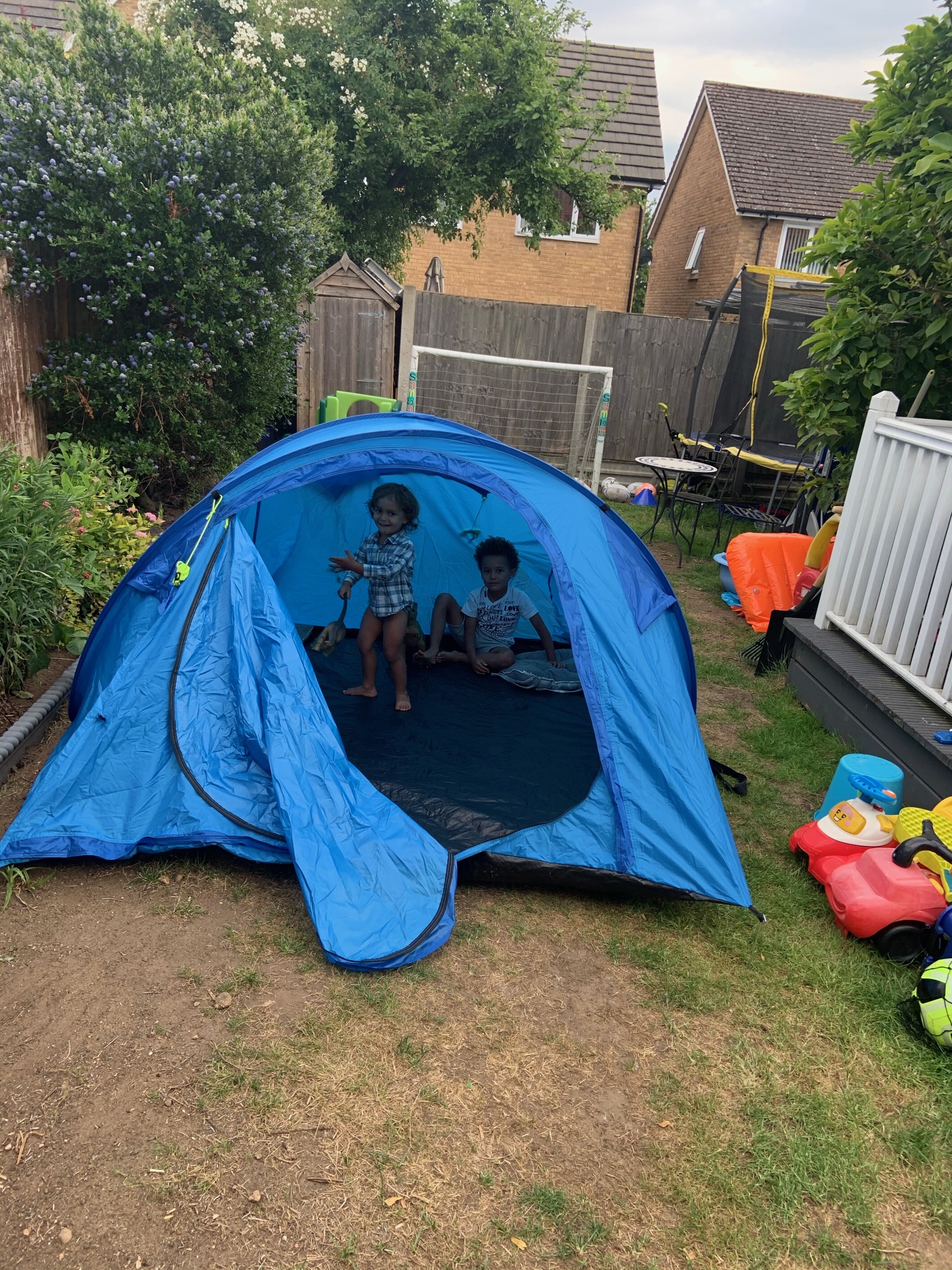 Grab your tent, camp in the garden or build a den in your living room and spend one night out of your comfort zone and donate to StreetSmart this summer – all donations will help provide meals to the homeless during the Covid-19 crisis as StreetSmart has teamed up with OXO Tower Restaurant and the charities StreetsKitchen and Foodcycle to do just that with over 1,400 meals being provided each week.
As life starts to show signs of normality, the aftermath of Covid-19 will undoubtedly push a greater number of people into homelessness than ever before. Millions are now unemployed nationally and London is already facing a surge in rough sleeping across the city. With the recent ban on landlord evictions, an increase in cases of domestic violence, and those who were housed temporarily in hotels being moved out and back onto the streets – homelessness will continue to rise. We must act fast and we need your help.
Streetsmart invite you and your family to give a little time and energy to those in need and take part in our challenge – CampSmart. Have some fun with the kids, teach them about what being homeless means – Sleepout in your garden or camp out in your living room for one night this summer to raise money to help feed homeless people on our streets during the Covid-19 pandemic. Pitch your tent or build a den, get your sleeping bag out from the loft and spend a night out of your comfort zone for an amazing cause.
Kimberley Coke who is the Comms Director for StreetSmart and has 2 little boys – 5 and 2 years old. "Last week I camped out in my garden with Finlay and Jonah to raise awareness and money for the homeless. I have been working with StreetSmart for the past few months and have been deeply saddened to hear the stats and stories around rough sleeping, unemployment and domestic violence, all of which are outcomes of Covid-19."
Kimberley has close links with the hospitality industry having worked for a lifestyle concierge company for many years and is close to many people faced with uncertain futures "I was heartbroken to hear that London has seen a surge of unemployed restaurant and pub workers forced to sleep on the streets because they can no longer afford to pay their rent. It's been a truly horrific time for the hospitality industry and many others.  There is an assumption that all people who are homeless are in this predicament due to some form of addiction or fault of their own. This pandemic is proof that many issues we face are often the result of circumstances beyond our control"
Please help us to spread the word. Tag us in your photos @streetsmartuk #campsmart and most importantly, click here to  DONATE!