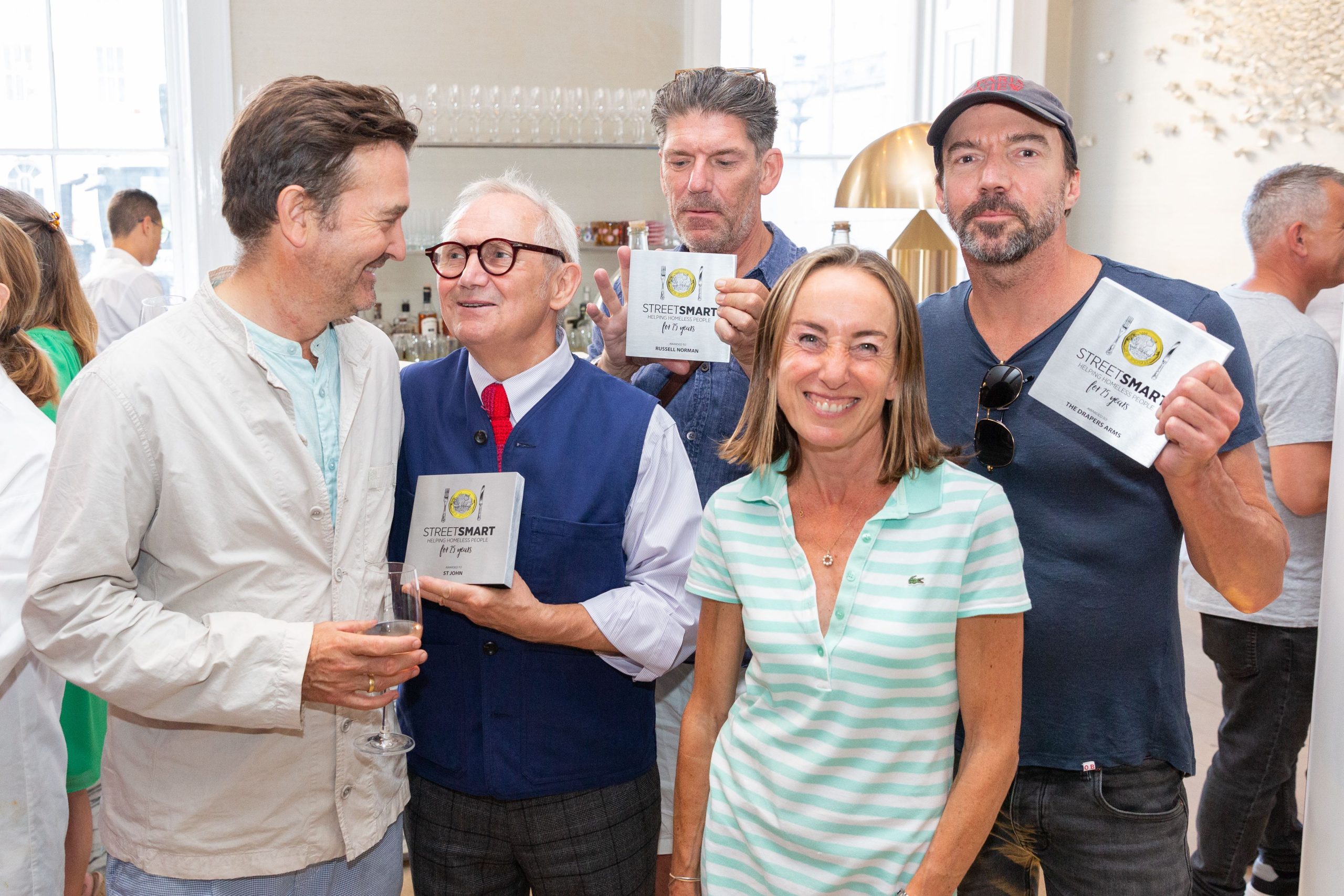 On Monday night, supporters of the charity StreetSmart gathered at SPRING restaurant at Somerset House to mark the 25th Anniversary of the restaurant campaign that for quarter of a century has raised funds to tackle homelessness in our cities.
Last Christmas, £786,000 was raised from donations of £1 per table at the 528 restaurants that took part taking the total raised to £12m since the initiative started in 1998.
StreetSmart pioneered the simple £1 per table fundraising mechanism and the founder,  William Sieghart was keen to thank all those involved.  "The campaign has endured thanks to the generosity and goodwill of those in the industry that have supported and of course the diners who donate time and time again. Thanks to all restaurants big and small for their contributions over the years. Over 2,000 have now taken part. Thank you chefs, owners, GM's, operational people, the front of house staff and marketing people all of whom make the campaign fly."
StreetSmart had special awards for those restaurants that have taken part since inception including dining institutions The River Café, St John and Moro. Other award winners included the restaurant groups Harvey Nichols and D&D London who have both raised in excess of £500,000 for the cause.
StreetSmart supports projects providing food and shelter to those in need during the winter months. Beyond this, StreetSmart contributes to achieving impactful social change, supporting those individuals who are ready to move on into suitable accommodation and employment.
Restaurateur and StreetSmart Awardee Russell Norman says "In an ideal world, StreetSmart wouldn't exist because homelessness shouldn't exist. But it does,and thank goodness StreetSmart exists too. In my view its one of the most important charities in its field and I, for one, will always support its mission to help the vulnerable and deserving on our streets,"
And due to the unique way StreetSmart is funded, every penny raised goes towards alleviating homelessness. Current sponsors and partners LandAid cover the costs of the campaign ensuring that 100% of diner's donations is spent on those in need.