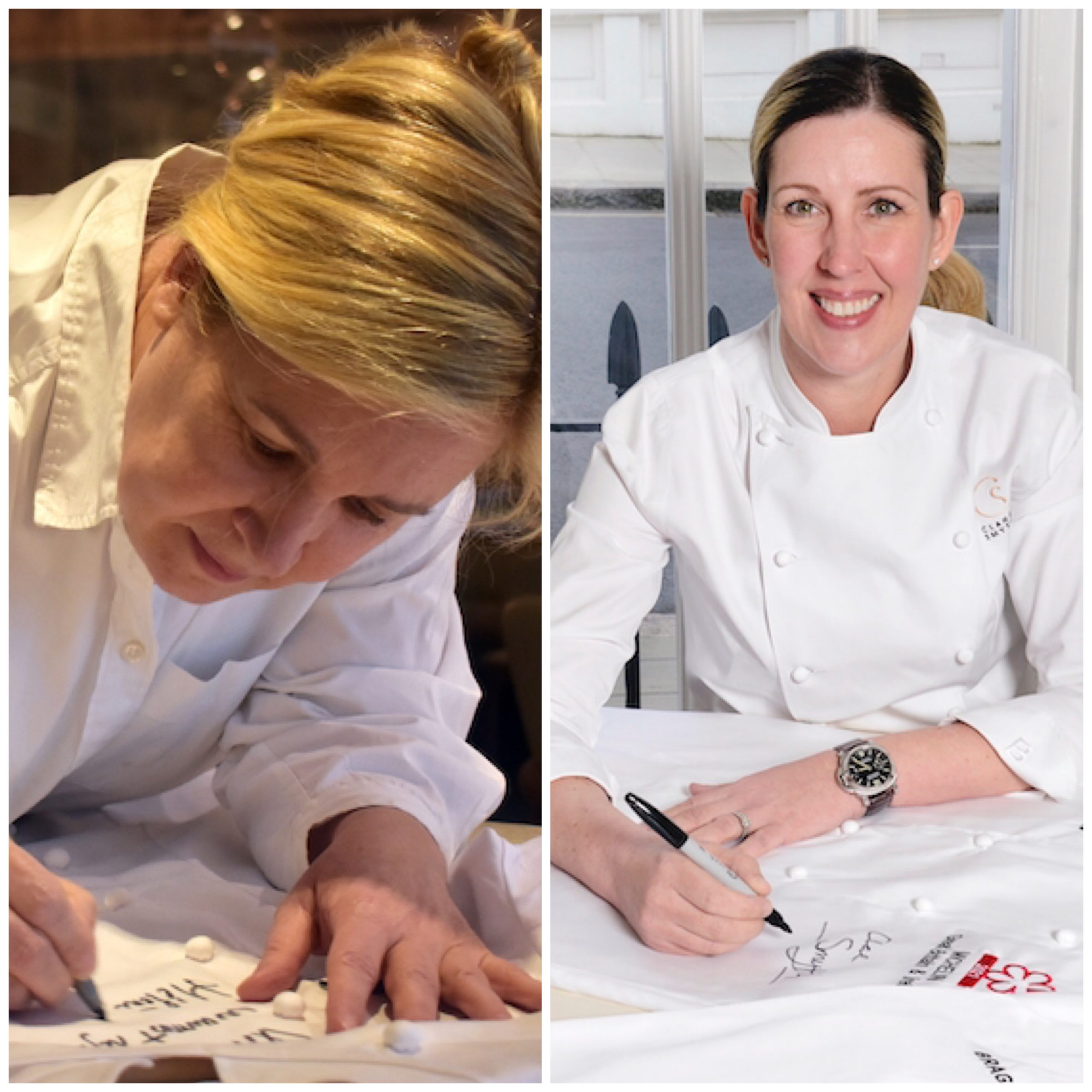 The MICHELIN Guide have generously donated not one but two of their coveted chef's jackets to StreetSmart to raise much needed funds to help the homeless in the UK. Who better to endorse these then chefs and StreetSmart supporters Hélène Darroze and Clare Smyth. Designed by Bragard they carry the embroidered Michelin Guide's logo and have been personally signed by Clare and Hélène both of whom were awarded three MICHELIN stars earlier this year.  As of today, you can bid for either of these prized items at our online auction site.
"StreetSmart is a fantastic charity helping so many vulnerable people, who need our support now more than ever." Clare Smyth (pictured, right)
As we finally emerge from lockdown restrictions, young people tackling homelessness have been disadvantaged more than most in society – with limited or no access to education or employment opportunities for over a year. Many are now in dire need. So, if you're a fan of either of these wonderful female chefs then you can bid for one of these unique culinary items then the money raised will go to provide these young people with accommodation and the skills required to help them develop. Alternatively, you can show your support for our work by making your own donation.
"For those of us fortunate enough to be able to pick and choose when and what to eat, StreetSmart is a way to support the people who simply don't know where their next meal will come from." Hélène Darroze (pictured, left)
100% of your bid or donation will go to support those in need. This is thanks to the generosity of MICHELIN and Bragard and also our partner LandAid who cover the costs of setting up the auction site and all of StreetSmart's administration costs throughout the year.
Bid for either chef's jacket or donate here www.givery.uk/streetsmartuk The auction ends May 26th